Top Dog Doors for Sliding Doors: A Comprehensive Review
While doors and walls are the most popular places to install a pet door, they come at the cost of carving a hole into your door or wall. Not only can their installation be costly, but anyone who can't make permanent changes like that to their homes.
That's why sliding glass door pet doors have been rising in popularity. Unlike door or wall mounts, pet door panels for sliding glass doors offer flexibility, easy installation, and an unobtrusive design. 
Let's delve into the top pet doors for sliding glass doors, curated by our pet door experts.
The Best Sliding Glass Dog Doors of 2023: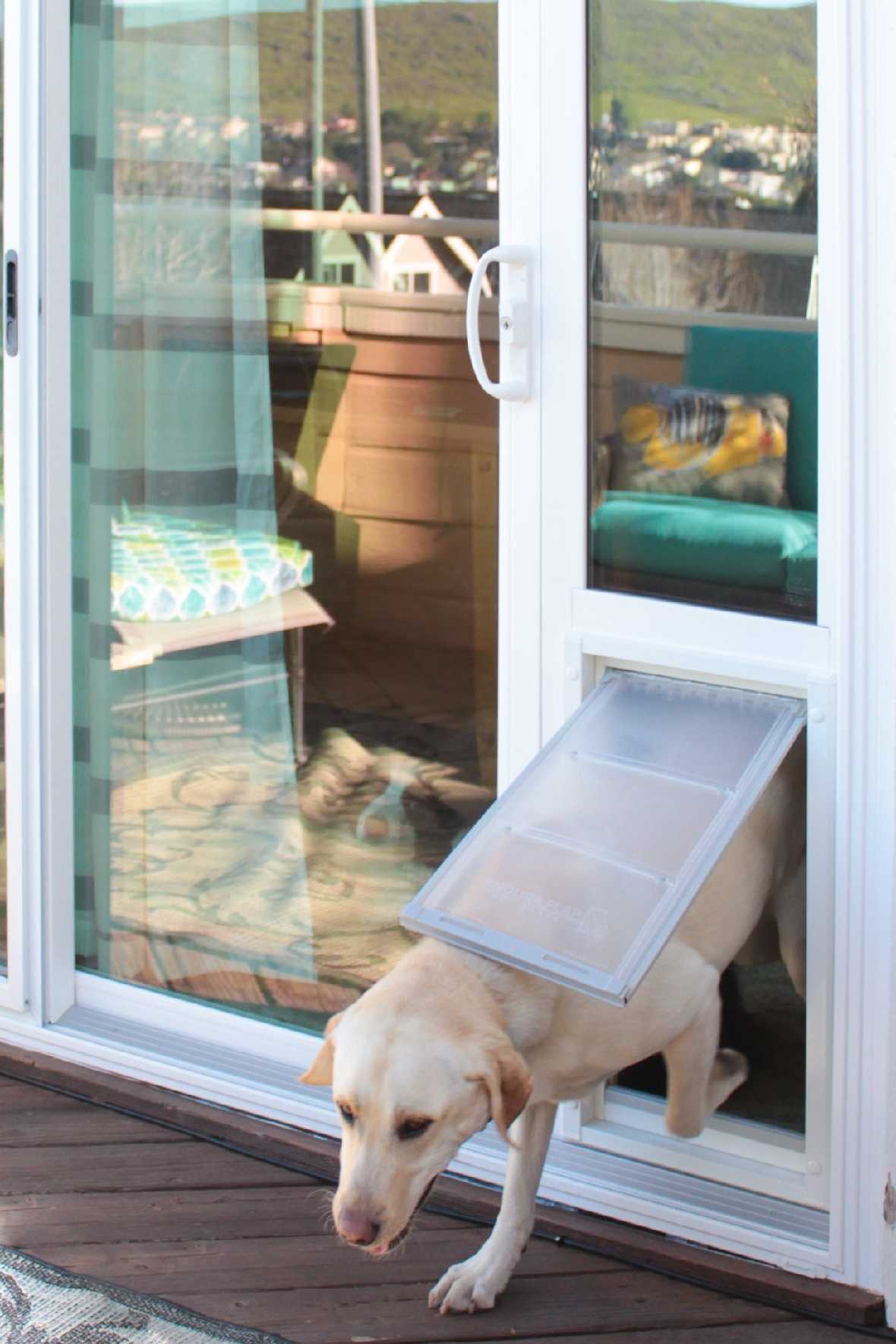 Perfect for: Weatherproofing & insulation
Noteworthy features:
Built-in pet door.
Suitable for large dogs.
Dual-pane, Low-E glass for protection from extreme temperatures.
Comes in a variety of sizes.
Easy installation, making it a great option for rental properties or vacation homes.
For severe weather protection, there's the Endura Severe Weather Vinyl Sliding Dog Door.
Perfect for: Affordability & tool-free installation
Noteworthy features:
Excellent insulation for its price.
Two-piece flap design.
Suitable for mild climates.
Availability of a vinyl panel option.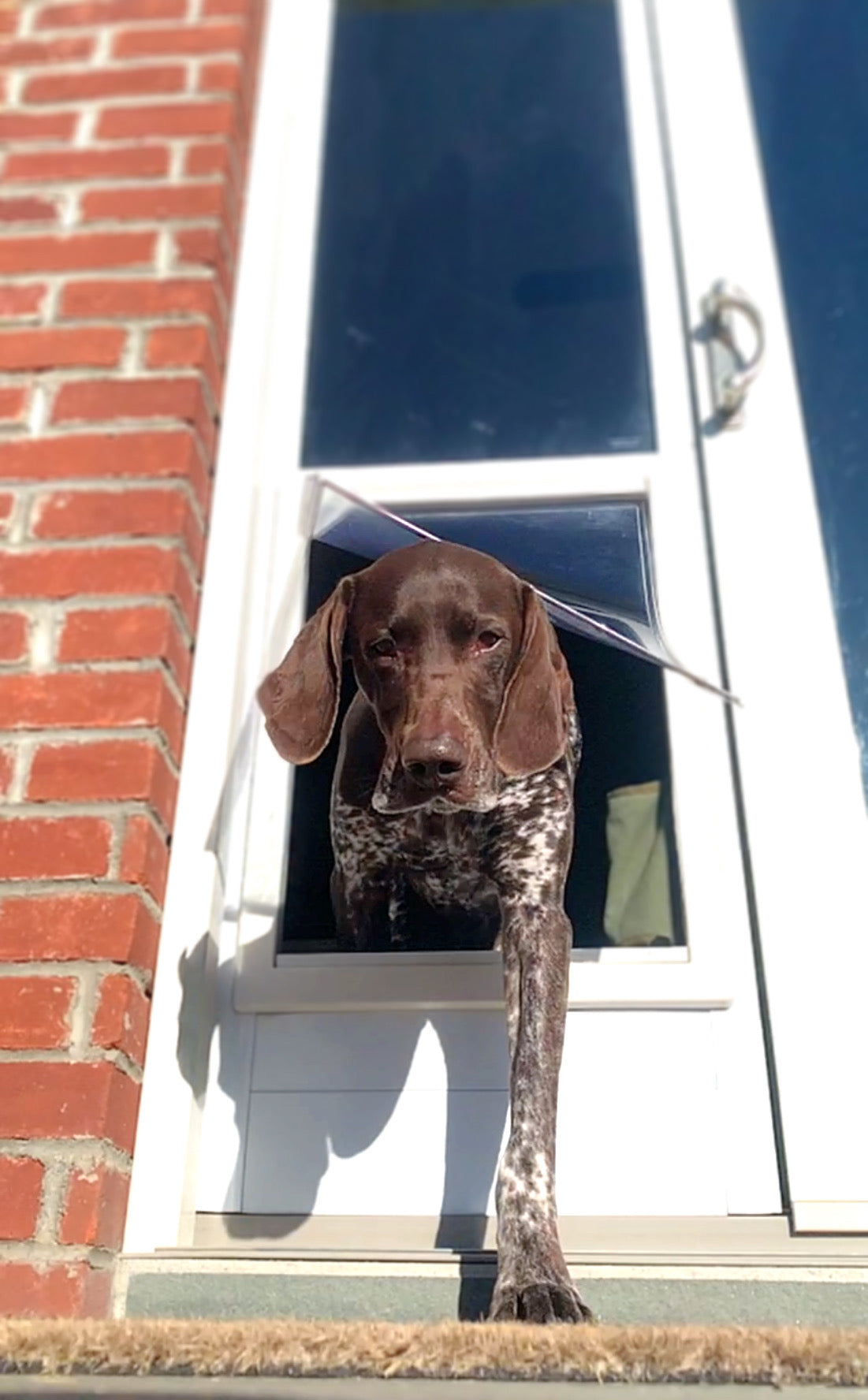 Perfect for: Varied track heights & easy installation
Noteworthy features:
Track height adjustment ranges from 75" - 96.5".
Lightweight flap that accommodates pets of varying sizes.
Best for moderate, three-season climates.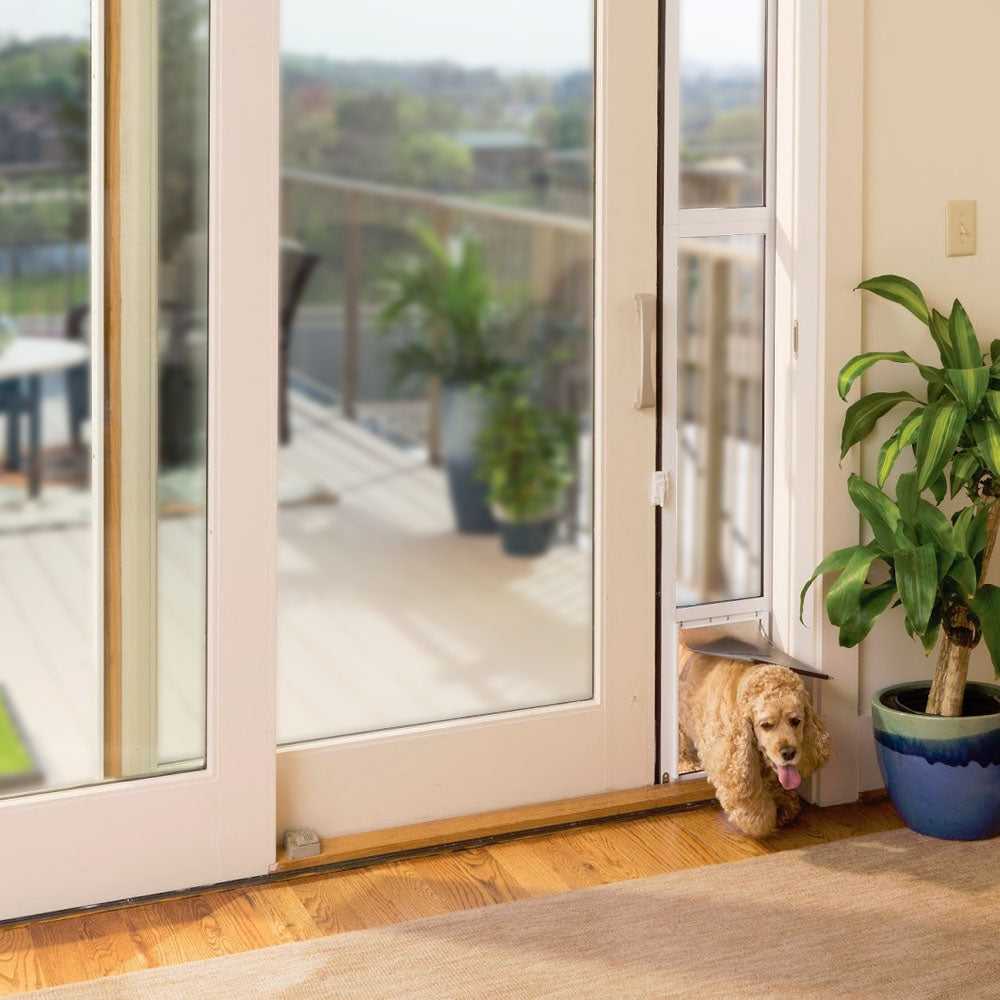 Perfect for: Affordability & flexibility for small pets
Noteworthy features:
Aluminum frame in three color options.
Tinted vinyl flap to prevent heat damage.
Accommodates tracks of all sizes.
XL size available for larger dogs.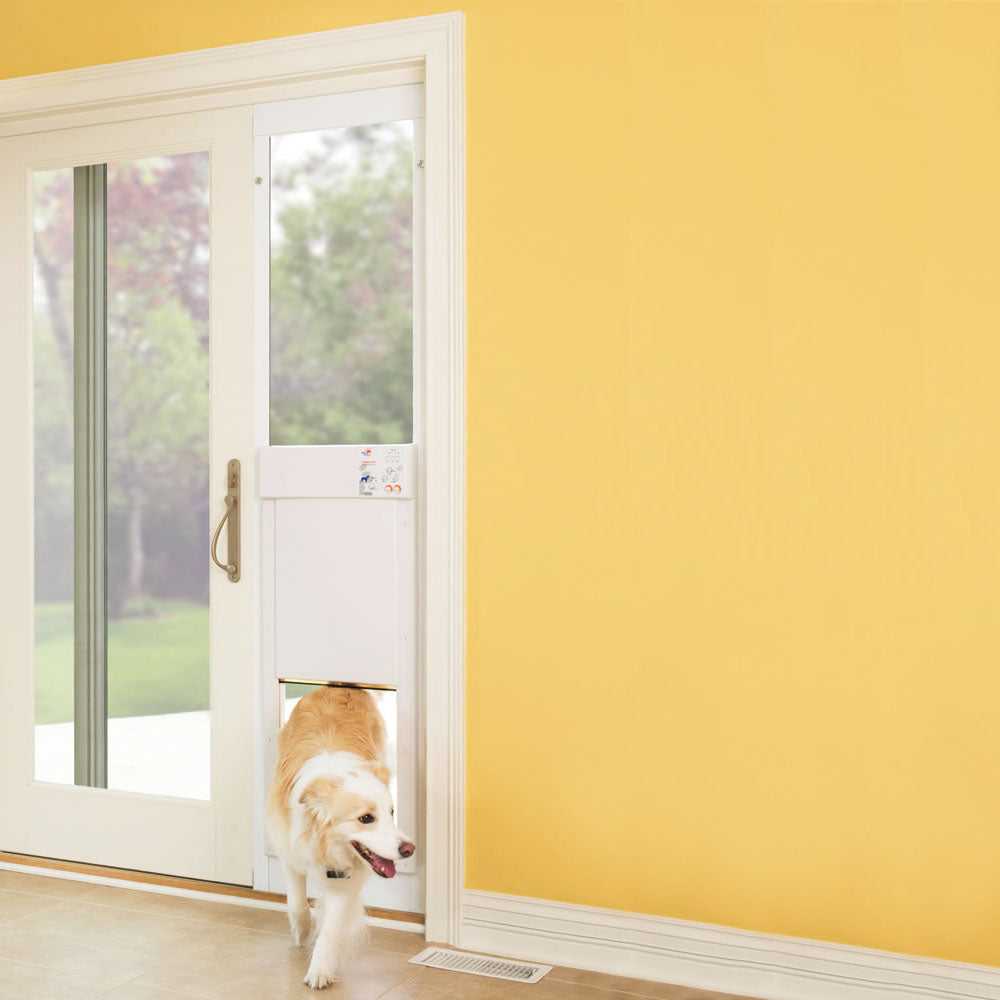 Perfect for: Advanced technology & automatic flaps
Noteworthy features:
Flap scans for a collar key to unlock only for the pet.
Automatic raising of the flap.
Suitable for elderly or timid pets.
Largest automatic dog door flap available.
Frequently Asked Questions:
How do you lock a sliding glass dog door?
Since most patio panels cannot "mate" with the lock of your sliding glass door, they come with a foot lock that clamps over the lip of the sliding door track. For additional security or for monorail tracks, a wooden dowel or Charley Bar is recommended.
Can you put a dog door in a double sliding door?
Yes, but one of the sliders must be made stationary, leaving only one slider operational.
Should I get an aluminum or vinyl dog door for sliding doors?
It's best to match the material of the pet door with the material of your sliding door, either vinyl or aluminum, for aesthetics and a snug fit.
Which is the best sliding glass door for large dogs?
The Hale Omni Panel Pet Door for Sliding Doors is a top choice for large dogs, accommodating even giant breeds. The next largest pet flaps can be found in the Endura Flap product line. 
What if I have a monorail track?
Most pet door panels are designed for u-shaped tracks, so you may run into a few issues. For monorail tracks, some panel pet doors, like those made by Dragon Pet Door and the Whiskers & Windows, can use a monorail adapter. Otherwise, you may need more permanent solutions, like those made by Pet Door Guys or Utah Pet Access. 
When choosing a pet door for sliding glass doors, it's essential to consider factors like the weather conditions, door material, size of the pet, and installation ease. The doors mentioned above offer a comprehensive range for every need. The right door will provide both you and your pet with the freedom, safety, and comfort you deserve.